Services
Caravan Coverup Storage helps make this experience easier for people who desire to getaway but have no means of storing their caravan, motorhome, boat, camp trailer or 4WD.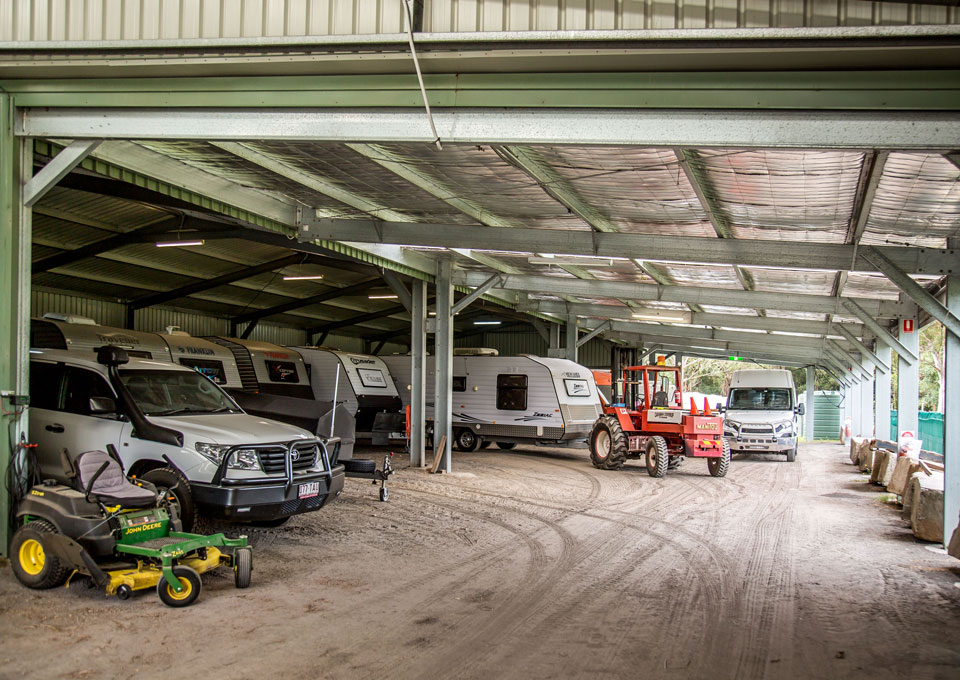 Undercover & Outdoor Storage
Purchasing a caravan, motorhome, boat, camp trailer or 4WD can be a big investment for most people and also a very exciting time ahead for planning holidays and weekend getaways.
At Caravan CoverUp we can help to protect your assets from harsh sun and weather with our premium undercover storage facility that is large enough to store up to 50 caravans.
We also offer outdoor storage (approx 1.5 acres) that is fully fenced, secured with 24hr CCTV monitoring - now that's peace of mind!
Store & Go
Located within Nowra on the beautiful Shoalhaven, our storage facility is easily accessible for customers when visiting local caravan parks, beaches, national parks etc.
Begin your stay by collecting your vehicle (that will be all ready to go), then once it's time to head back home simply return your caravan, motorhome, boat or camp trailer to us until you are ready for your next South Coast getaway.
We can also deliver your van to your holiday site or home, and return it to Caravan CoverUp at the end of your stay, please contact us for our pricing structure.
Maintenance & Repairs
While your vehicle is in storage with us, it doesn't mean it is forgotten about. For a small fee we can ensure your caravan, motorhome, boat, camp trailer or 4WD remains in A1 condition.
Tyres checked
Batteries charged
Caravan powered up and ready to go
Renewal of registation
Insurance servicing
Vehicle wash
Wheel bearings & suspension servicing
Upholstery & awning repairs
Other maintenance and repair services are available upon request.